Safeguarding
Safeguarding and promoting the welfare of children is defined as:
protecting children from maltreatment,
preventing the impairment of children's mental and physical health or development,
ensuring that children grow up in circumstances consistent with the provision of safe and effective care, and
taking action to enable all children to have the best outcomes.
Brunel School fully recognises the responsibility we have to safeguard and promote the welfare of young people.
Our Safeguarding Team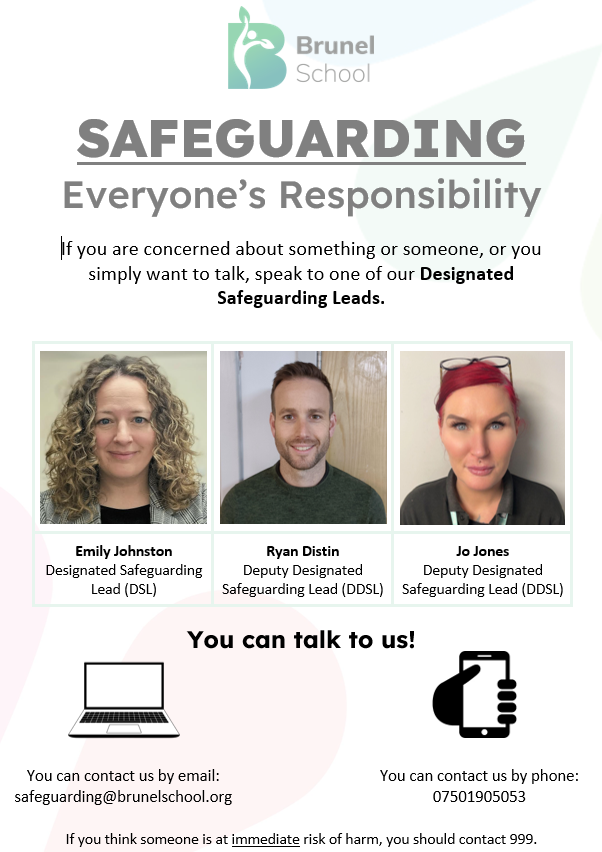 Our Safeguarding Policies
The SPT Safeguarding Policies can be found on the following link - SPT Policies
Operation Encompass
Brunel is an Operation Encompass School.
Operation Encompass is a police and education early information safeguarding partnership enabling schools to offer immediate support to children experiencing domestic abuse.
Operation Encompass ensures that there is a simple telephone call or notification to a school's trained Designated Safeguarding Lead/Officer (known as key Adult) prior to the start of the next school day after an incident of police attended domestic abuse where there are children related to either of the adult parties involved. This sharing of information enables appropriate support to be given, dependent upon the needs and wishes of the child.
Children are negatively impacted by experiencing domestic abuse and without early intervention and support this negative impact can last through a child's life course. Domestic abuse can impact upon social, psychological, physical, emotional and behavioural outcomes with an often negative impact upon a child's academic success. Experiencing domestic abuse has been identified as an Adverse Childhood Experience.
Operation Encompass aims, by directly connecting police and schools, to secure better outcomes for children , to enable schools to better understand the impact living with domestic abuse has upon children, to help schools to better understand a child's lived experience and to therefore be able to support and nurture each child, making a child's day better and giving them a better tomorrow.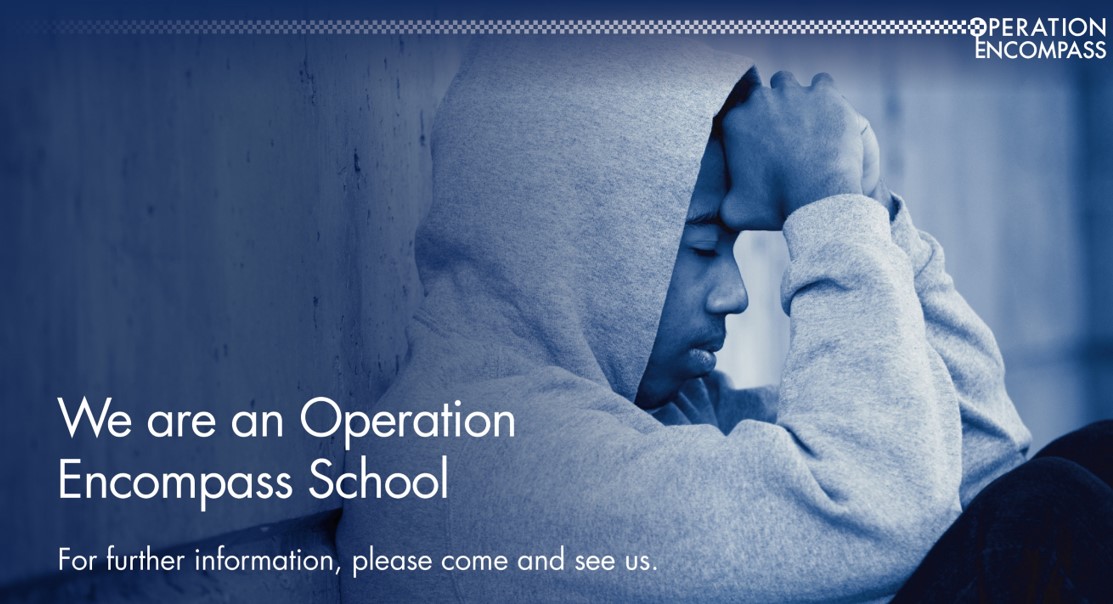 Information for Students
If you think you or someone you know is being abused, or neglected, or have any safeguarding issues that you would like to report, or simply get some advice on, you can speak to the DSL or any other member of staff. All our staff have relevant training and will know the steps they need to take to help.
Student Safeguarding Useful Links
Information for Parents
Brunel School works with many other organisations and agencies to support and safeguard the young people with whom we work.
If you are worried about yourself or someone else, the following links may be useful in directing you to an organisation that can help:
Online Safety:
See below for useful documents, websites and posters regarding keeping your child safe in the online world.
CEOP News and articles surrounding internet safety.
Think You Know Great advice to keep children safe whilst using the internet.
NSPCC Online Safety Helpful advice and tools you can use to help keep your child safe whenever and wherever they go online.
Online Safety App Keep up with the latest apps games and tech your children are using, with the worlds most comprehensive online safety app for parents

Internet Matters Internet and social media advice for parents